to Year 3
Class 3NPCN Dolphins Class 3KW Turtles
We are excited to be working with your child and you this year. We know that Year 3 can be a challenging year as the children transition from KS1 to KS2. So here are some of our top tips to help support your child at home:
Read regularly at home (at least 5 times a week) and record it in the reading diary.

Practise spellings regularly.

Practise 2,3,4,5,8 times tables.

Practise counting up/down in multiples of 50 and 100, finding 10/100 more and less than a given number.

Play games together such as: board games, scrabble, hangman, Sudoku

Talk about new vocabulary/unfamiliar words and using dictionaries to find the meanings.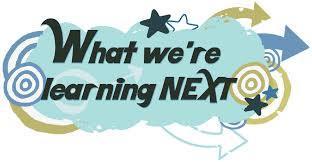 During Spring Term our first topic will be 'Scavengers and Settlers', where we will be learning about the Stone Age people that settled in Skara Brae and all about the viking discovery at Sutton Hoo. After the February half term we will be moving on to the topic 'Let's Plant It!' we will be learning about the life cycle of plants, completing experiments to find out what is the best fertiliser and how water travels through a plant.
Below is a table of the learning objectives we will be covering in the Spring Term.
Scavengers and Settlers

Learning Objectives from the National Curriculum

Learning Objectives from the IPC

History

Changes in Britain from the Stone Age to the Iron Age.

2.1 Know about the main characteristics of people and cultures that existed during

the Stone Age, Bronze Age and Iron Age

2.2 Know about the lives of people in different periods, from the Stone Age to the Iron

Age

2.3 Know about the main similarities and differences between societies that existed

during the Stone Age, Bronze Age and Iron Age

2.4 Be able to give some reasons for particular events and changes

2.5 Be able to gather information from simple sources

2.6 Be able to use their knowledge and understanding to answer simple questions

about people and cultures that existed during the Stone Age, Bronze Age and

Iron Age

2.7 Understand that the past can be considered in terms of different time periods

2.8 Understand that we can learn about the past using different sources.

Art

To improve their mastery of art and design techniques, including drawing, painting and sculpture with a range of materials.

About great artists, architects and designers in history.

2.1 To know how a number artists [prehistoric people] use forms, materials and processes in

2.4 To be able to choose materials and techniques which are appropriate for their task.

2.5 To be able to explain their own work in terms of what they have done and why.

2.6 To be able to talk about works of art, giving reasons for their opinions.

Let's Plant It!

Identify and describe the functions of different parts of flowering plants: roots, stem/trunk, leaves and flowers

Explore the requirements of plants for life and growth (air, light, water, nutrients from soil and room to grow) and how they vary from plant to plant

Investigate the way in which water is transported within plants

Explore the part that flowers play in the life cycle of flowering plants, including pollination, seed formation and seed dispersal

Know about the functions of leaves

Know about the effects that light, air, water and temperature have on plant

Test ideas using evidence from observation and measurement

Use simple scientific equipment
Reading is an important life skill and at Ravenswood we like to promote a love of reading. We encourage children to read a variety of books and have weekly visits to our school library.
It is expected that your child reads at least 5 days a week, this can be on their own but it is beneficial to hear them read aloud as much as possible as this supports your child's fluency and intonation development.
You or your child can record the book, page numbers and comment in the reading diaries but please make sure it is signed by an adult.
One piece of Literacy or Numeracy homework will be given out on a Friday and needs to be given in by the following Wednesday. The spellings will be tested the following Thursday. Your child will have regular times table tests. Homework should take no longer than 30 minutes to complete. If it is taking longer then please let us know.
If your child does not hand their completed homework in they will miss part of golden time in order to complete it. Sometimes your child may have a homework project which will last a few weeks. We also expect your child to learn their spellings and practise their reading and times table at home during the week.
P.E.
In Dolphin class our P.E. lessons are on a Monday and Friday.
In Turtle class our P.E. lessons are on a Wednesday. We go swimming on Monday afternoons - so please remember to bring your swimming kit!
Each week, one P.E. lesson will be outdoors so your child will need to bring their trainers. Hopefully the warm weather will continue and the children can wear black shorts but if it turns cold they may wear jogging bottoms. Hair needs to be tied up and earrings taken out. Please put your child's name in all their school clothes and PE Kit.
Year 3's Trip to BT for Computational thinking!
The year 3 children had a fantastic day at BT Martlesham for their Computational Thinking trip where they experienced:
Learning how to use Scratch.

Programming Beebots

Using and programming Lego Wedo

Creating algorithms for a Human Crane.

Learning to program traffic lights using Crumble Playground and,

Being a human photocopier where one person was a designer and ther other a builder.
During the day we learned to use many skills such as breaking problems down into small chunks, creating algorithms and solving problems to debug the programs we had created.
Here are some of our favourite moments from the day: