Welcome to Year 6!
Who are the teachers?
Class 6NH Lemurs
Class Teachers: Mr Hynes
Teaching Assistant: Mr Newson
Class 6DC Jaguars
Class Teacher: Mrs Moffatt
Term 2 - Curriculum Newsletter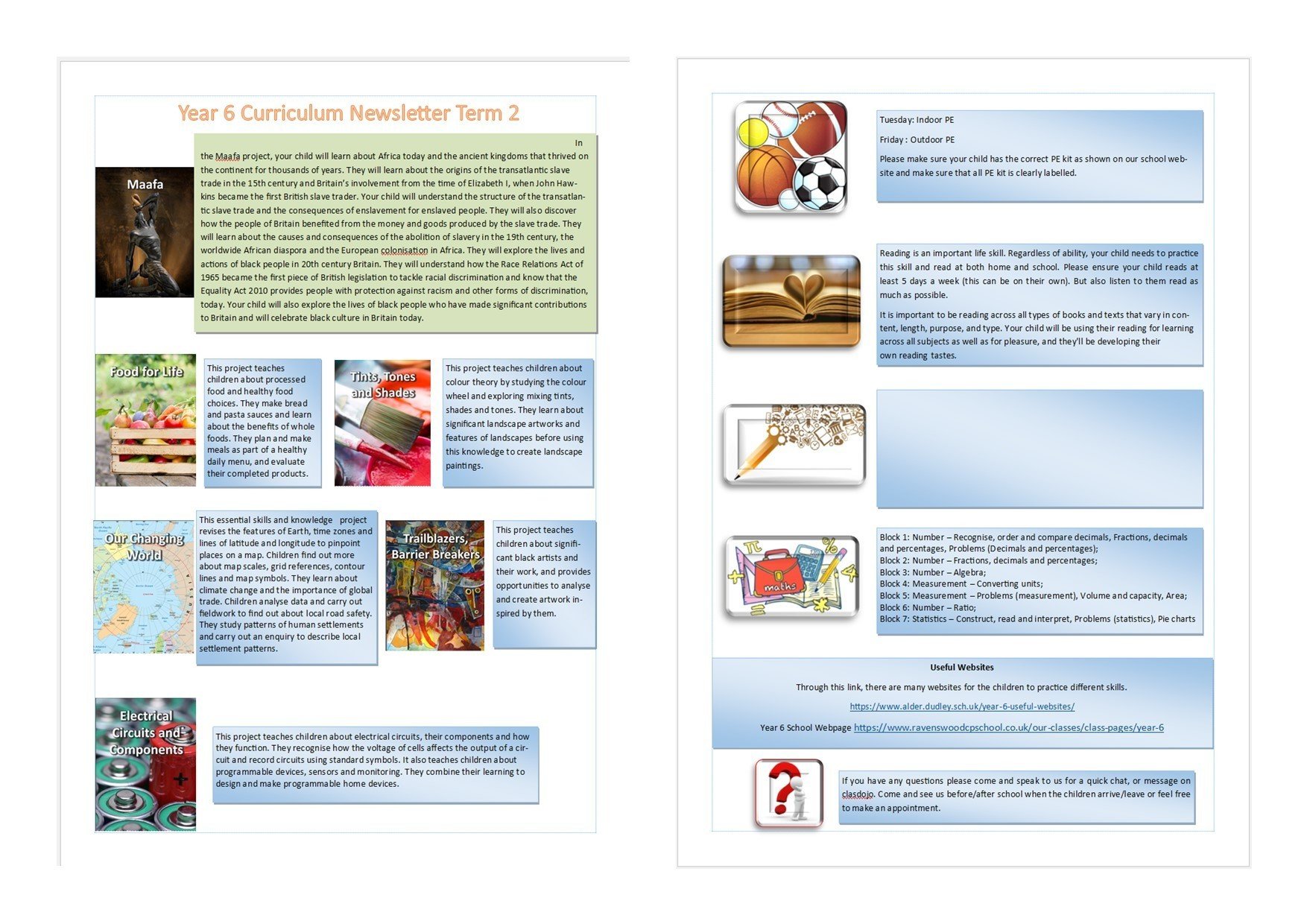 Knowledge Organisers
How you can support your child in their writing this term
Maths
The four operations (addition, subtraction, division and multiplication) are crucial to all areas of maths. To help your child, you could practise these operations both in written form and mental calculations. In particular,practising long multiplication and long division.
Reading
Please can your child read on a daily basis at home. Don't limit their reading to the home-school books, this can be anything, such as: books, magazines, recipes, posters etc. Talk about what they have read, asking them questions or get the children to tell you all about what they have read.
Homework Help
Descriptosaurus