Welcome to Year 6!
Who are the teachers?
Class 6MHNH Lemurs
Class Teachers: Mr Hynes and Mr Hartman
Teaching Assistant: Mr Watson
Class 6DC Jaguars
Class Teacher: Miss Cook and Mrs Walls
Higher Learning Teaching Assistant: Mrs Lynch
Spring term - 2020
Wow! Is it really the start of the Spring term? Where did the Christmas and New Year holiday go? All of the Year 6 team hope that everyone had an enjoyable and safe festive holiday. We are looking forward to getting cracking on all of the fun and exciting learning opportunities that we have planned for your children.
The first two weeks in literacy will be focused on a rather humorous persuasive letter written to Santa himself, to try and persuade him to put us back onto his 'good list'.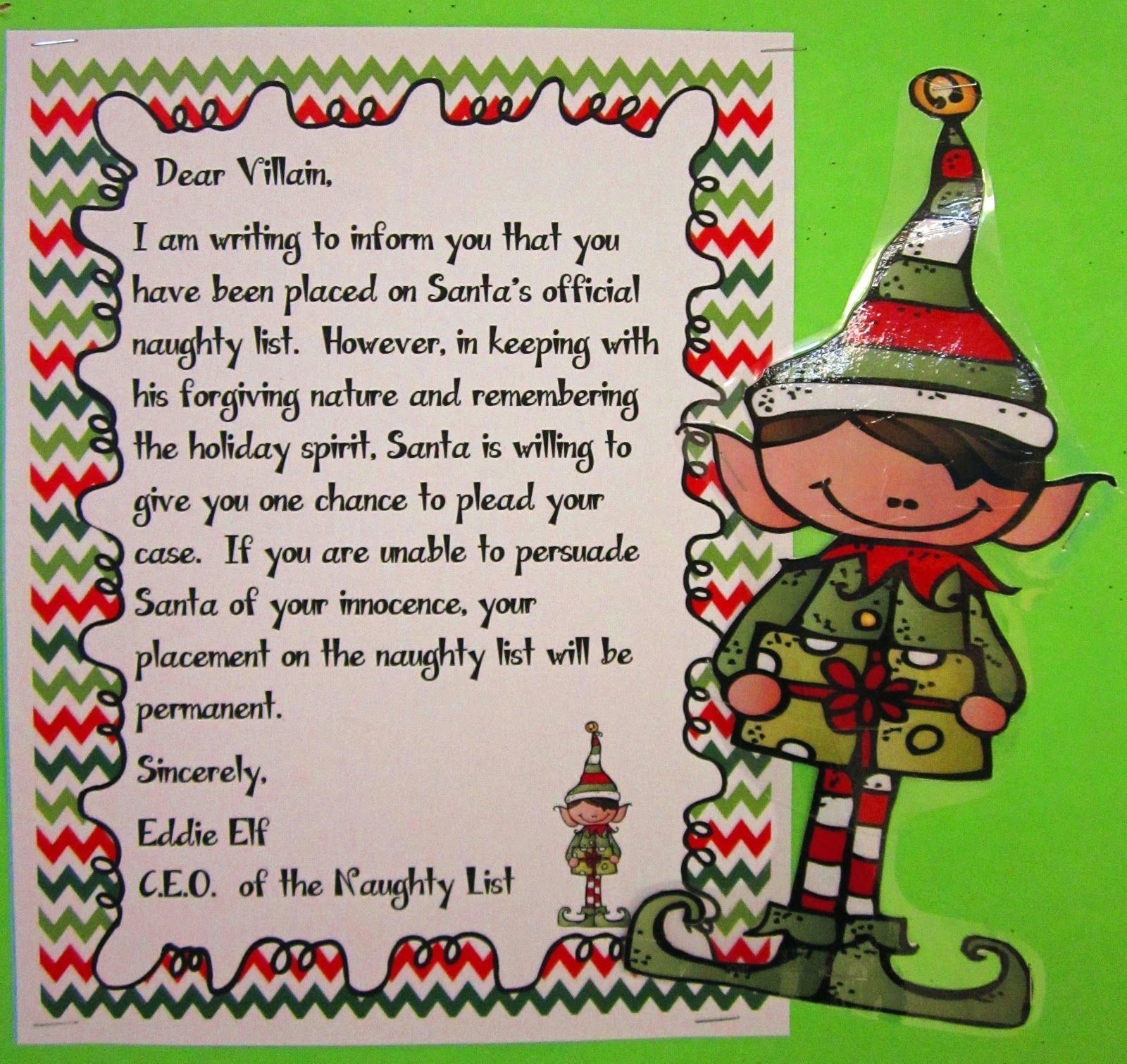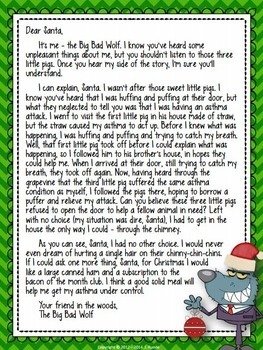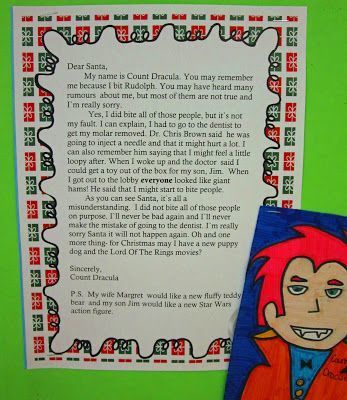 Please read our Spring Term Newsletter to find out what is going on in class this term! Just follow this link above or click on the image.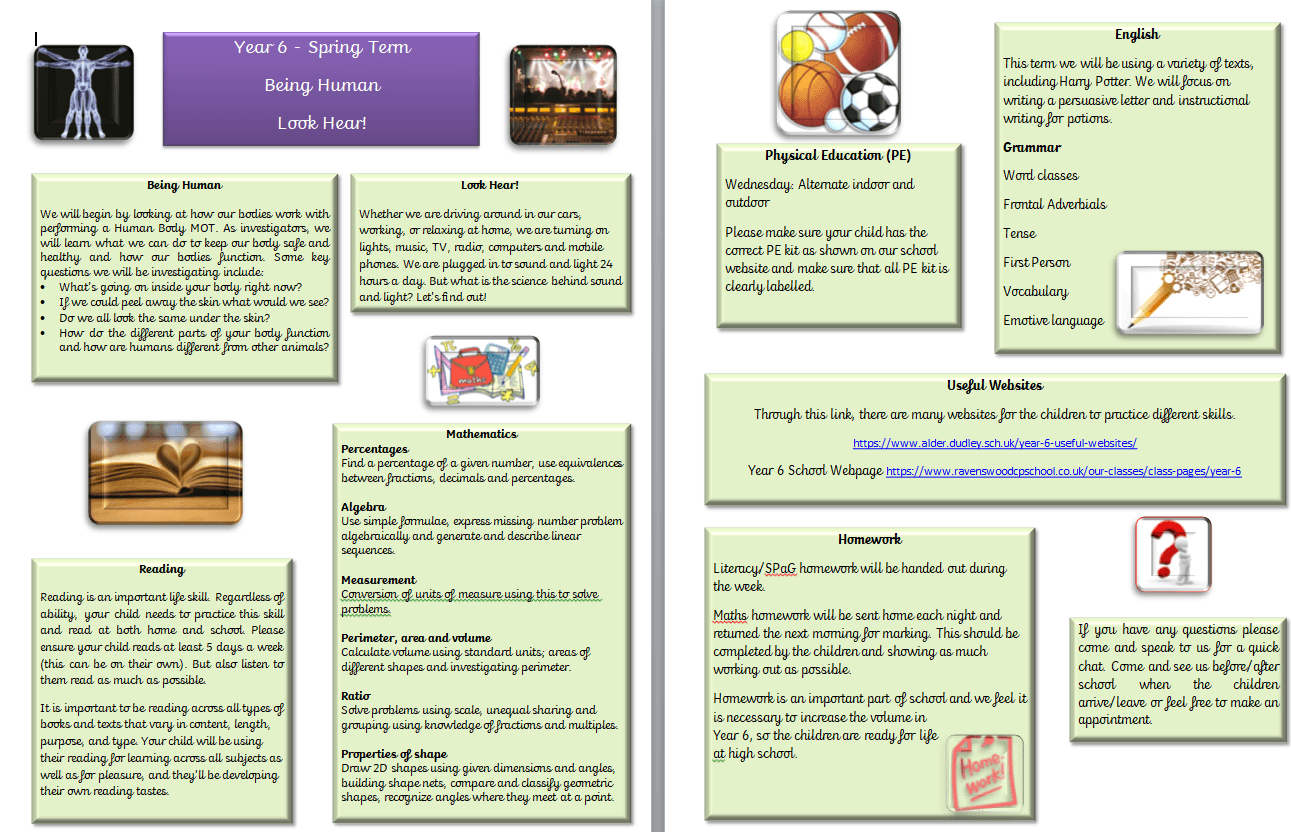 We believe that homework is extremely important to support the learning that takes place in class. It allows children to consolidate their learning and apply what they know.
Spelling is a big focus throughout the school. Each of the children need to be able to spell most of the Common Exception Words from Year 3 and 4 and Year 5 and 6.
Please support your child at home by helping them to learn these.
Autumn Term Highlights - 2019
WOW! What an amazing half-term the Year 6 children have had. All the children have worked so hard, showing an amazing amount of resilience. As a result, their learning has improved in all areas of the curriculum.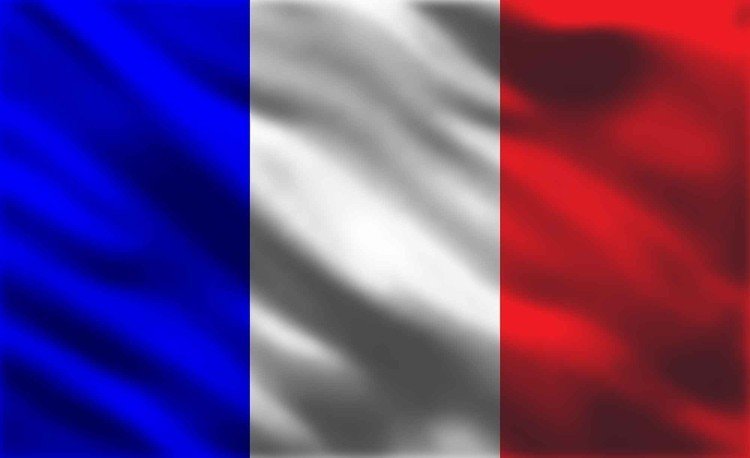 Magnifique année 6! In french, the children have been learning how to ask and talk about regular activities that they like doing on different days, très bonne classe!
During RE the children have been linking the use of technology to create work related to the Muslim Faith.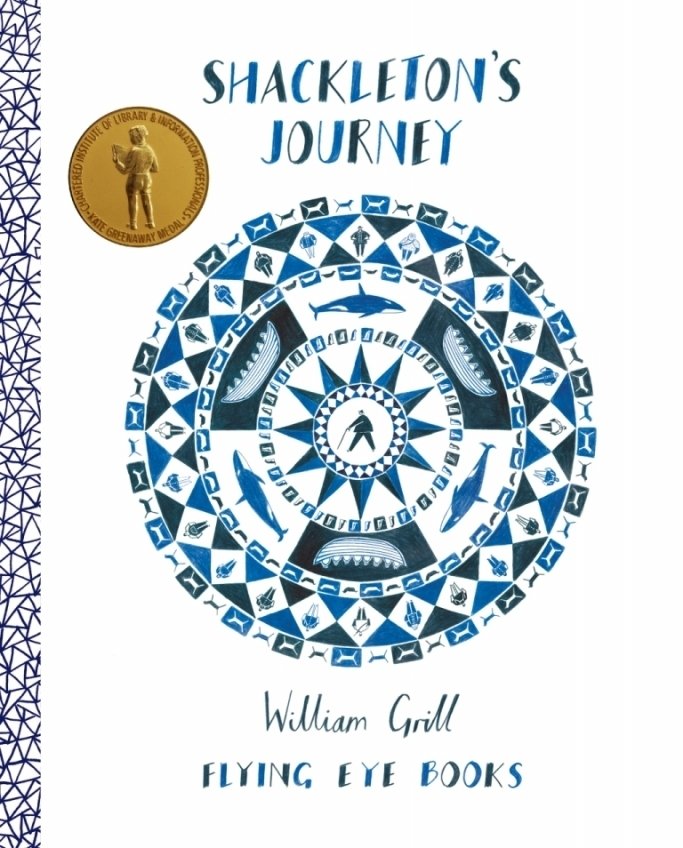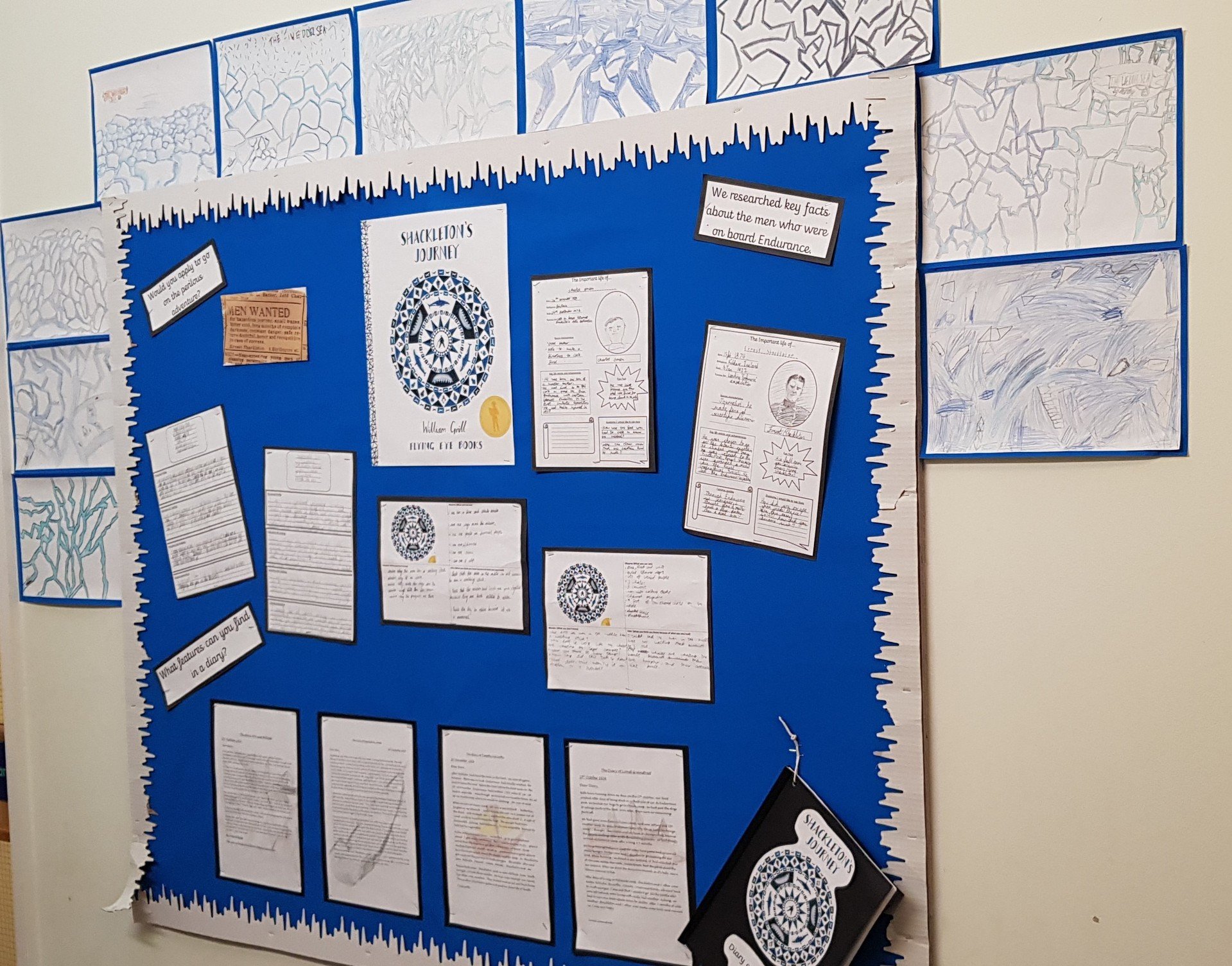 What a journey the children went on, literally! Year 6 took on the role of sailors on an expedition to attempt to sail across Antartica. Many exciting events and chapters later, the sailors (children) wrote their own diary of their grueling journey. You will have to read the book to find out if the expedition was successful.
Please read our Autumn term Curriculum Newsletter to find out what will be going on in class this term! Just follow this link or click on the image.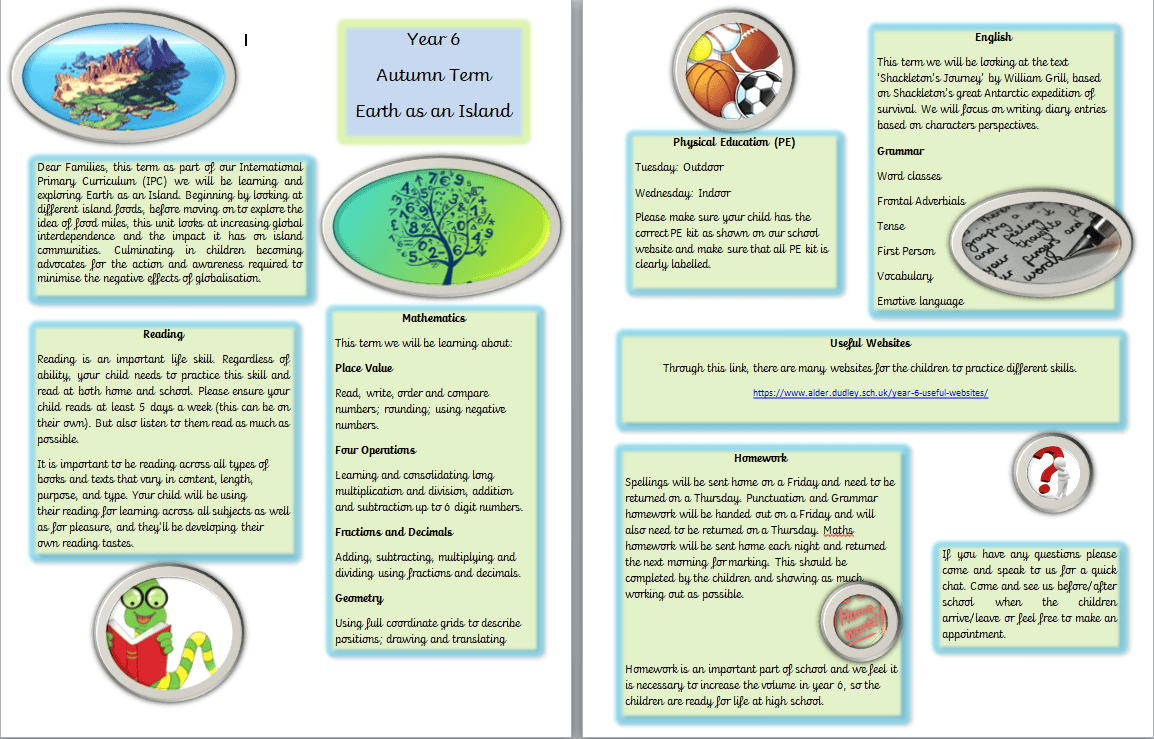 Homework Help