English Curriculum Page
Taking into consideration the new expectations from the National Curriculum (2014), we at Ravenswood are very clear about how this affects each year group. We have therefore, this information to build solid long terms plans for each year group to achieve this. We ensure all staff working with children are aware and have an understanding of the expectation before and preceding their specific year group.

English Long Term Plan 2017 to 2018
Spring Term 2019 - Mrs Knox-Johnston
Happy new year! One of my responsibilities as part of the leadership team is to ensure that your children are making progress in all aspects of literacy and that the opportunities they deserve are available at school.
The class teachers and I were impressed that the majority of children had continued to read at home over the Christmas holidays. Two and a half weeks is a long time and it is a sad fact that children who don't keep up the skills can regress in their learning. So, thank you for all your support at this busy time of year.
Reading A huge part of our 'School Development Plan' is progress in early reading. We are very excited to have launched GREAT RAVENSWOOD READERS at the start of this term for the Reception children whose parents attended the meetings with Mrs Mills and me. 33 pupils in Reception got their first star on their new passports after their first week back after the Christmas break, and set off on their journey towards the big prize! Look at three of our proud reception children with their passports below! Well done to all those pupils and to the parents who supported them. If your child did not take part last week, make sure you read with them 5 times next week and write a comment in their diary.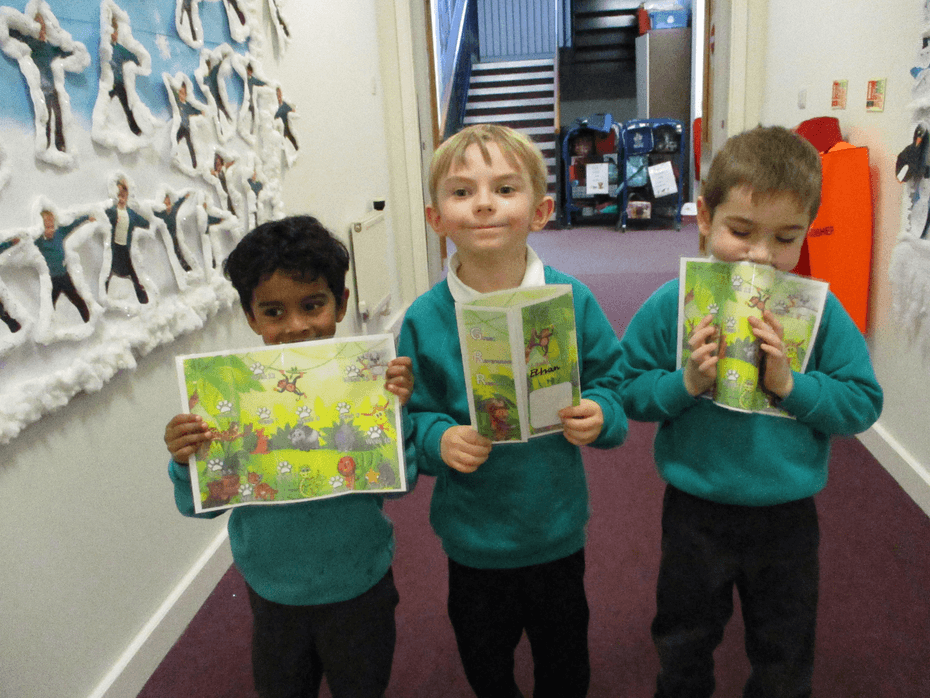 In Key Stage 1 we have an 'Author of the Term'. On Thursday afternoons the children will enjoy story time in the library. This term we will be sharing books by Oliver Jeffers. If you have any at home, please send them in with your child. We will be welcoming the Book Fair into school on Tuesday 5th and Wednesday 6th February. You will have the opportunity to purchase fabulous books at a reduced price.
Spelling- It's all about spelling this year (and every year)! Pupils from Year 1 through to Year 6 are coming home each week with new spellings and activities. We appreciate your support in helping them become more fluent spellers.
Rainbow Readers (our Friday club for pre -school children) is every Friday at 1:30pm. We have been pleased to welcome some new faces and if you know anyone who would like to come, please bring them along, everyone is welcome.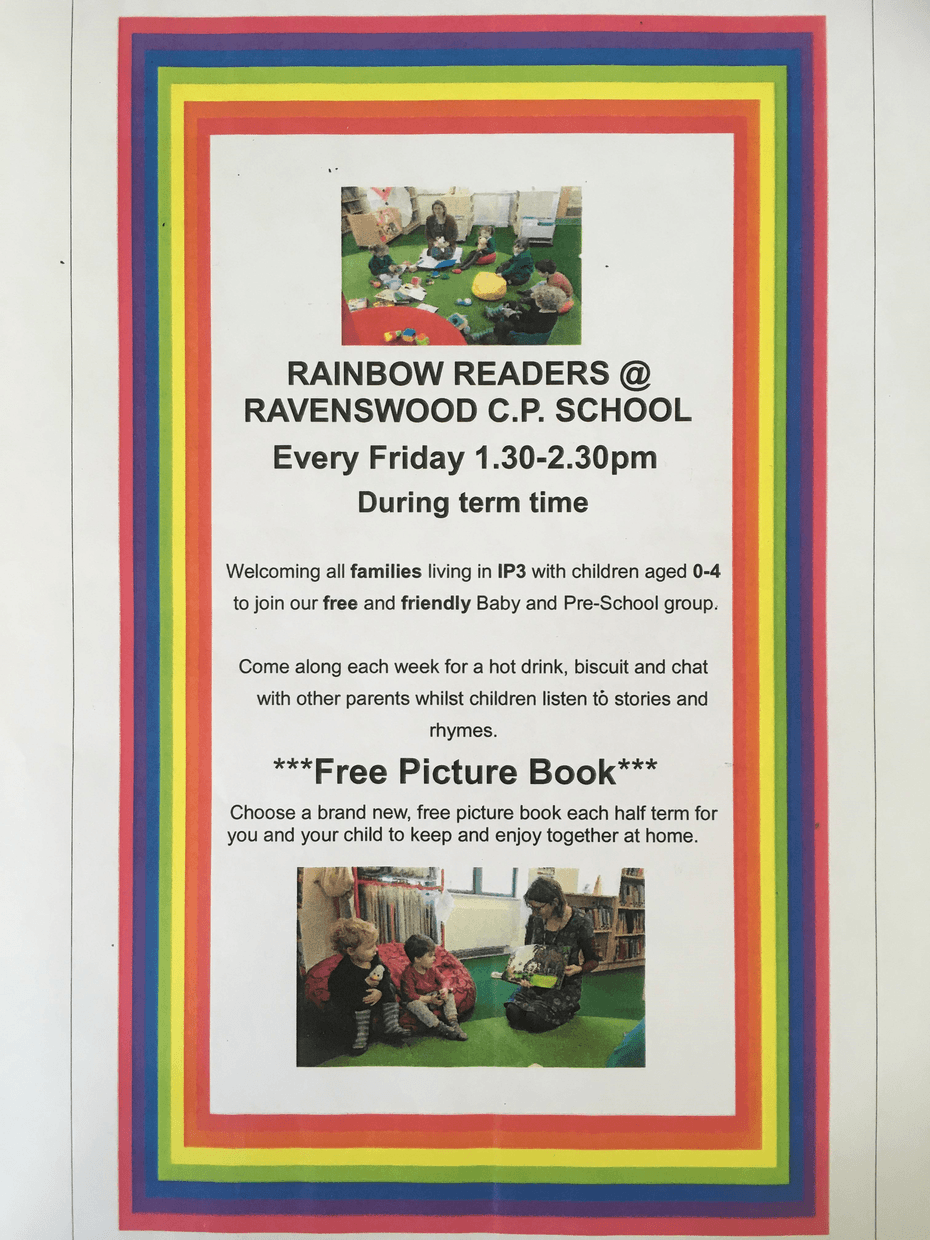 Ravenswood Retired Readers also continues each Friday. We are working closely with Jamie Cann House and their residents come into school to read with your children. Once a half term we visit them. The benefits for both sides are huge and all involved describe it as the highlight of their week.
Volunteers - If you would like to volunteer in school, please let the office know and we will get back to you with the date for your Safeguarding Induction.