Computing
We are preparing today's children for tomorrow's jobs!
Since the birth of the internet, computing and technology have made the world around us a really exciting place to be and is constantly developing. It opens the gateway to an immense world out there. It enables children to access a vast amount of information which allows them to build on own experiences and knowledge.

At Ravenswood Primary school, we believe that both staff and pupils are competent and confident in the use of computing and ICT. Allowing areas of the curriculum to be more exciting and engaging to children as well as allowing staff to effectively teach areas of the curriculum with the use of ICT.
We aim to keep pace with educational developments in this area and have a commitment to teachers having the necessary tools e.g. laptops, interactive whiteboards, iPads and training to do their jobs effectively.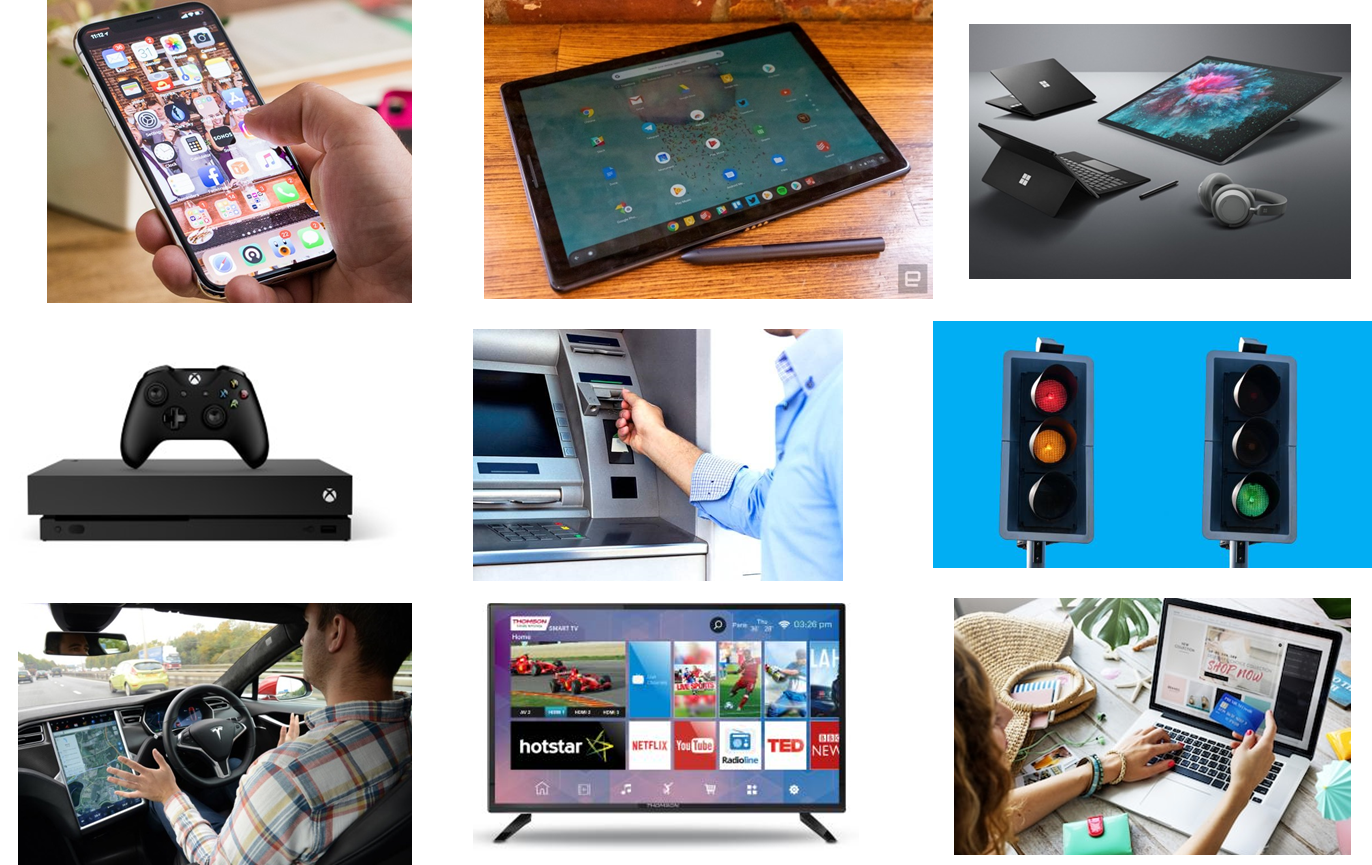 Why is computing so important for the children?
For most of us, technology is essential to our lives, at home and at work. Everything pictured here must have been made by someone, programmed by someone. 'Computational thinking' is a skill that we teach the children so they are ready for the workplace and able to participate effectively in this 'digital world'.
At Ravenswood we prepare children for their next stage of education and for the opportunities, responsibilities and experiences of later life, laying the foundations so that they can take their place successfully in modern British society and the wider world. As opportunities in technology based companies increase, it becomes ever more important that the children are fully computer literate when they leave school.
National Curriculum
Computing Programmes of Study KS1 and KS2
There is a focus on computational thinking and creativity, as well as opportunities for creative work in programming and digital media.
These are the three aspects of the computing curriculum:
1. Computer science (CS),
2. Information technology (IT),
3. Digital literacy (DL).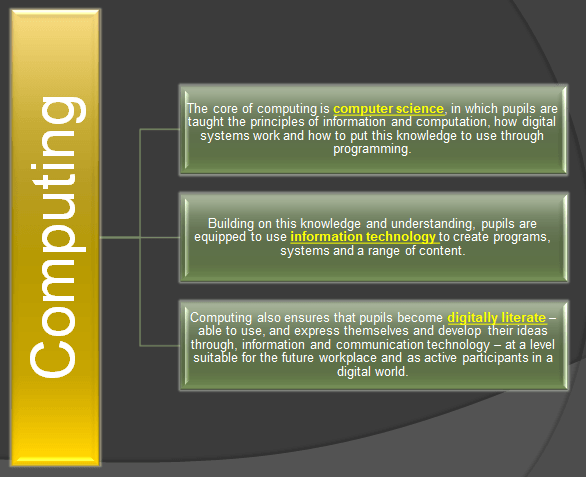 Through our computing curriculum, the children learn:
how computers and computer systems work,

design and build programs,

develop their ideas using technology and create a range of content.
Please click here for our Computing policy.